President's Address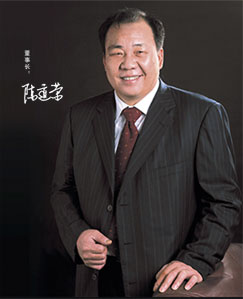 It has been 25 years since HEAG Group founded. Based on HV electric equipments, HEAG greatly promotes the exploitation and development of new energy sources. Meanwhile, HEAG devotes itself to capital operation in order to achieve mutual development. HEAG has struggled through all the way with sweat and tear from the manual mill in the beginning to the leading factory in the HV electric equipment industry in China and from the little factory made up of only a few workers to a group company. HEAG owes all its success to every hardworking and devoted staff member. The history of HEAG has witnessed the meritorious service and sacrifice of its workers.
"After the first people to work" is the enterprise idea of HEAG and the fundamental principle of HEAG people. This is also the motto which HEAG has carried on through its fast development. It is its brand-new enterprise appearance, unique operation idea, super-excellent human resource, advanced management together with innovative technology that builds the HEAG brand and enterprise culture with sound background.

Today, HEAG strengthens the company's cohension by team awareness and expands the enterprises by multiple developments. And, through the continuous optimization of product structure, changing the extensive production management way, excavating the potential requirements of customers, adopting the specialized, intensive and standardized management, constantly improving the system innovation, management innovation and technological innovation, creating core competition ability and the ability of sustainable development, and energetically developing high-tech products, wind power equipments and solar equipments, then marching into new energy source industry like wind power, vigorously developing capital market, HEAG has become more and more outstanding in the HV electric equipment industry.
Tomorrow, HEAG people will continue to work with full enthusiasm, creative thinking pattern and practical working methods. HEAG people will continue to use its solidarity and hard work to write new chapters in HEAG's history.