Social Responsibility
Establish the quality policy with " leading in science and technology, quality first, continuous improvement, customer first ",take the enterprise mission with "To exploit new energy, to create better life". In the process of continuous development and growth, never forget the social responsibility and actively fulfill the social responsibilities.
Company takes 'Develop new energy, to create a new life' as the mission, always adhere to the concept of green. The company takes wind power equipment as one of the company's main business, vigorously develop the environmental protection, to achieve economic benefits and energy-saving emission reduction. The company actively promotes clean production, establish and strictly enforce the ISO14001 Environmental Management System and OHSAS18001 Occupational Safety And Health Management System. Promote the use of environmentally friendly materials, control waste, noise, waste water emissions, and actively carry out energy saving and consumption reduction activities, strengthen technological transformation, technological innovation and technological innovation, improve resource utilization.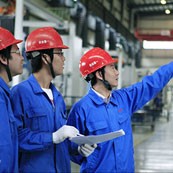 The company actively supports the national finance and taxation and local economic construction, according to the law to pay various taxes and fees. Over the past ten years, the company actively helps poor college students and donates to the City Charity Federation, glorious cause, disaster areas, schools and other donations, to give back to the community to do the responsibility. The company has funded poor college students reached 20, and organizes many public welfare activities to offer love, blood donation and others.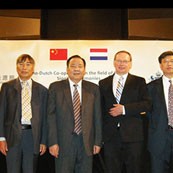 The company in line with the principle of win-win cooperation with suppliers to establish a stable relationship. The company has established a more perfect supplier evaluation system, stipulate the supplier introduction, evaluation, exit, procurement process, and so on in detail, to ensure the cooperation with the supplier is open, fair and impartial. The company strictly enforces the relevant regulations of ISO9001 Quality Management System, strictly control the quality, ensure product quality, and actively communicate with customers, constantly improve the products and service standards.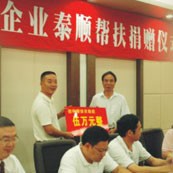 The company fully protects the rights and interests of employees, attaches great importance to staff training, set up three level training network, training covering management, professional (technical, financial, marketing, purchasing), operators and new employees.
Improve job skills, professional skills, knowledge of the staff by sending out, lectures, mentoring, job training, job rotation, rotation, multimedia teaching and practice training mode.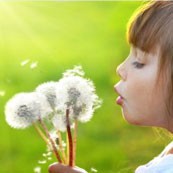 Companies in strict accordance with the 'Company Law', 'Securities Law' and the related requirements of China Securities Regulatory Commission and the Shanghai stock exchange, strengthen information disclosure, and constantly improve the corporate governance structure, standardize the operation of the company. To ensure that all shareholders, creditors can grasp true, accurate, complete company's operating information timely and fairly.